We belong to group of entrepreneurs and investors who have benefitted from search engine optimization for years. We have now opened up an SEO services company to help others with predictable lead generation via search engines. SEO is one of the many growth and scaling business strategies we offer. We only use what has been tested on literally thousands of online and offline business websites. Please ask us about it!
From magic SEO elves to creative graphic design whisperers, we have the talent who can strategize and execute the right plan for your company.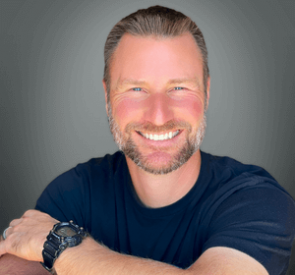 Joey Myers
Chief SEO Wizard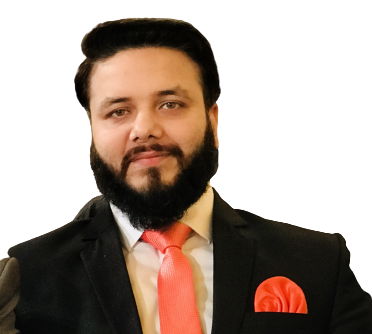 Kabir Hafeez
Chief SEO Tech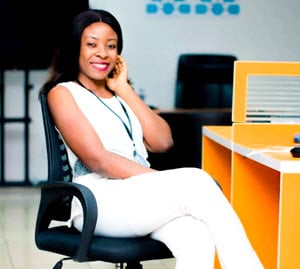 Genevieve Michael
Creative Design Whisperer
Get Your FREE Website SEO Audit
Open the flood of traffic to your website by identifying "red flags" that prevent your site from ranking on google and other top search engines.
Frequently Asked Questions
What process will you use to accomplish our goals? And why?
This will depend on what your KPI's are.  Or Key Performance Indicators.  Are you a:
Business owner of a brick and mortar looking to turn more eyeballs into phone calls?
Digital or physical product creator looking to drive more people through your sales funnel, to then convert them into sales? Or,
Content website looking to increase traffic, so that you can optimize revenue from Google ads, sponsors, and email marketing leads?
We've got your 6!  We have a proven seven-point checklist our magic SEO elves work through bring more traffic:
Technical aspects to your site,
Google MyBusiness and Bing Optimization,
SEO (On-site),
SEO (Off-site),
Facebook Chatbot (if you sign up for this service),
Recurring tasks, and
Providing reports.
And why this process?  Because these are the proven things Google algorithm "science" says is the best approach to ranking a website.
What's your communication and reporting process?
Once you jump on as a client, we'll create a real-time dashboard for you, so you can track your site's progress through the search engine optimization process.  You get your own unique login and everything!
No more wondering what your SEO company is doing behind the scenes.  Transparency is key, so you can see where your site ranks every step of the way.
What work resources will we need to commit?
Through our 5-10 minute automated question asking Onboarding process, you'll help get us website login information, access to certain data sites, like your Google Analytics account, and social media assets.
Our magic SEO elves take it from there.
What do you do when things aren't working?
OODA Loops.  This stands for:
Observe,
Orient,
Decide, and
Act.
The OODA loop (Observe, Orient, Decide, Act) is a four-step approach to decision-making that focuses on filtering available information, putting it in context and quickly making the most appropriate decision while also understanding that changes can be made as more data becomes available.
The OODA loop was developed in the mid-20th century by the military strategist, US Air Force Colonel John Boyd. It was initially used to train solders to make time-sensitive decisions rapidly when there may not be time to gather all the information. The goal of the strategy was to execute the OODA loop process more quickly than an opponent in order to infiltrate and disrupt the enemy's decision cycle.
How this applies to SEO and your website.  The Google algorithm is constantly changing.  And we stay up to date on the latest changes with them.  We have many diagnostic tools at our fingertips, to name a few:
Website SEO audit,
Competitor site audits, and
Citations and backlink cleanup.
These help us diagnose why a site may not be ranking, and helps us point-point where to make changes.
How does Google rank results and how do you influence them?
How Google rank results work according to Google:
"These ranking systems are made up of not one, but a whole series of algorithms. To give you the most useful information, Search algorithms look at many factors, including the words of your query, relevance and usability of pages, expertise of sources, and your location and settings. The weight applied to each factor varies depending on the nature of your query—for example, the freshness of the content plays a bigger role in answering queries about current news topics than it does about dictionary definitions."
There are five factors Google uses to weigh search rankings:
Meaning of your query,
Relevance of webpages,
Quality of content,
Usability of webpages, and
Context and settings.
And how do we influence Google to rank your website higher?  Here's what we call the "works", for fastest growth:
GMB / Bing Map Optimization
GMB Weekly Relevant Posts
GMB Q&A Optimization
GSC/BWT Optimization
Technical Code Deployment
In-Depth Keyword Research
On Page Audit and Optimization
Citation Cleanup & Creation (Accelerated)
2 High Quality Niche Outreach Blog Posts
AMP Mobile Tech + Ultra Speed Optimization
Facebook Automated Chatbot
Facebook Chat Website Lead Assistant
Facebook Chatbot Monitoring for FAQ updates
Reach out if you have any questions on how we can help.